Okay, so after loosing my 2nd modified gopro, i have vowed that it will always have a lanyard if its not attached to a gun. Ive been wanting to make a few of these for a while now and here is a quick, super cheap way to make a coil lanyard any length and color and exactly how you want it.
All you need are a few basic supplies that almost everyone has in their house already.
550 cord (any color)
300lb mono filament
band tying line
some random extra cord or zip ties will work
small spear shaft, stick, fiberglass pole, rod ....whatever
tall cooking pot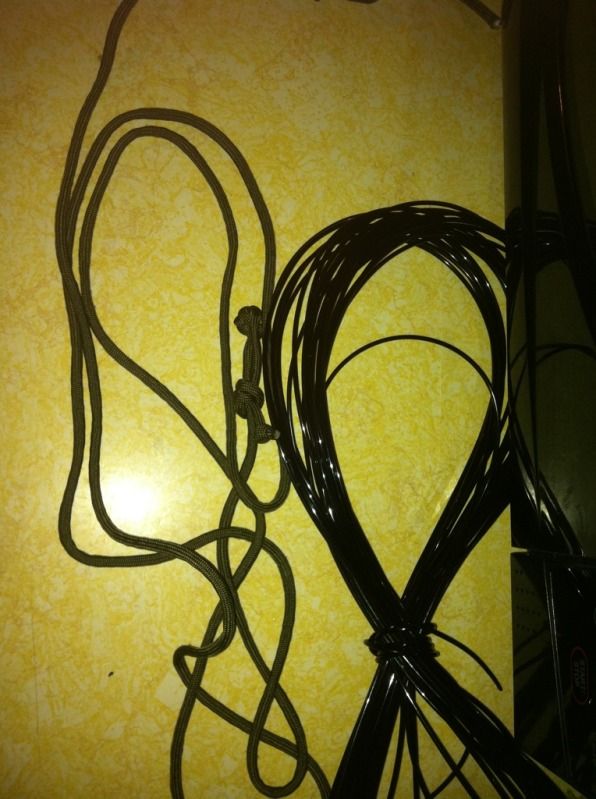 First and foremost youll want to figure out how long you need this. Youll want to really get your exact length and then add a little more, because after it coils it will shorten it slightly. And you dont really want to hyperextend or it can loose its memory and get twisted up like a phone cord. After cutting the 550 cord longer then the lenght i needed i then started to pull out the small cord inside the outer sleeve
If you are making one of considerable length id suggest coaxing it inside line out one way and tying the other end of the cord to a door handle or nail in the wall to give you support to pull the line out.
Id also start by just trying to pull one string out first, then two more, then the rest. Trying to pull them all out is kind of difficult if its over a few feet long.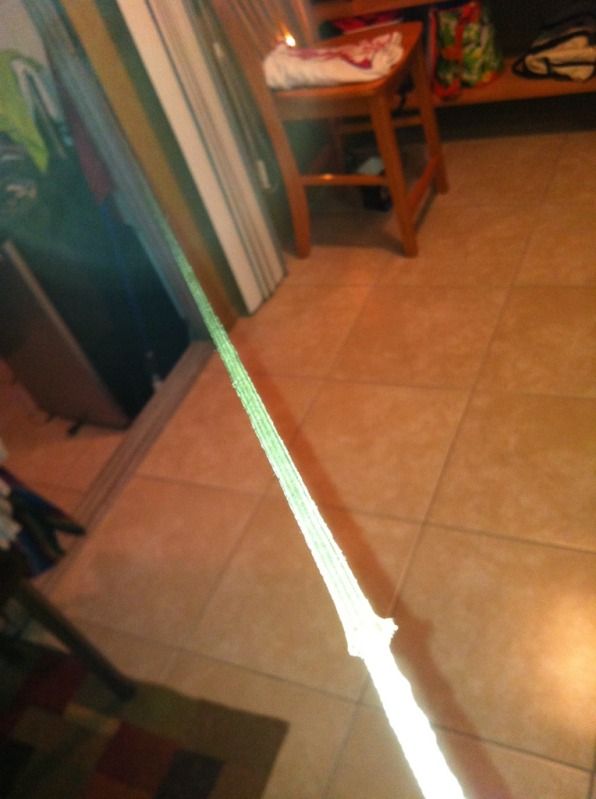 Once youve gotten all the inside line out youll be left with two piles
and
Toss the white stuff away and then cut a piece of mono the a foot or two longer then the 500 sleeve.
Then what you want to do is thread the mono inside the sleeve all the way through. Its stiff enough to not have any issues going through. I made one over 6 feet and just pushed it through just fine.
Once its in one end and out the other youll have this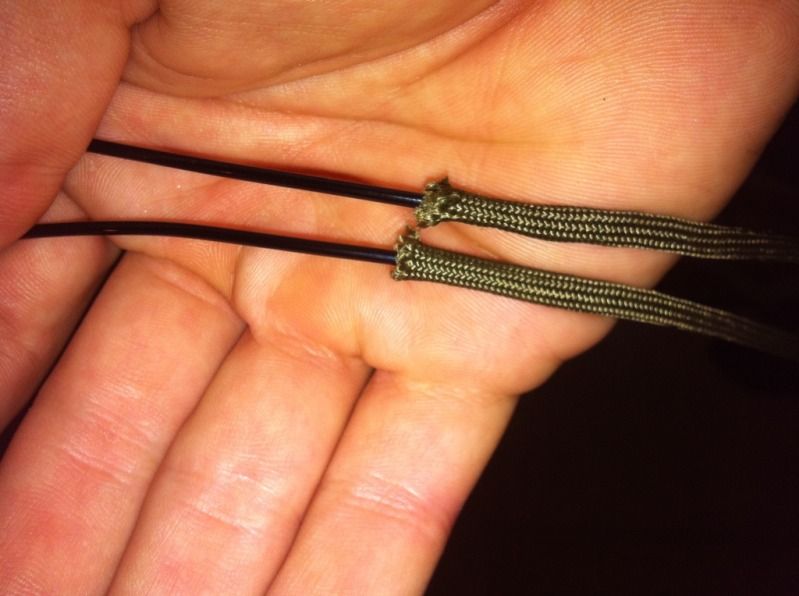 Get your spear and tie one end down like this
You can use zip tie or a constrictor knot like i did. Make sure its nice and tight.
Then what you want to do is wrap the sleeve/mono around the shaft is nice tight coils like this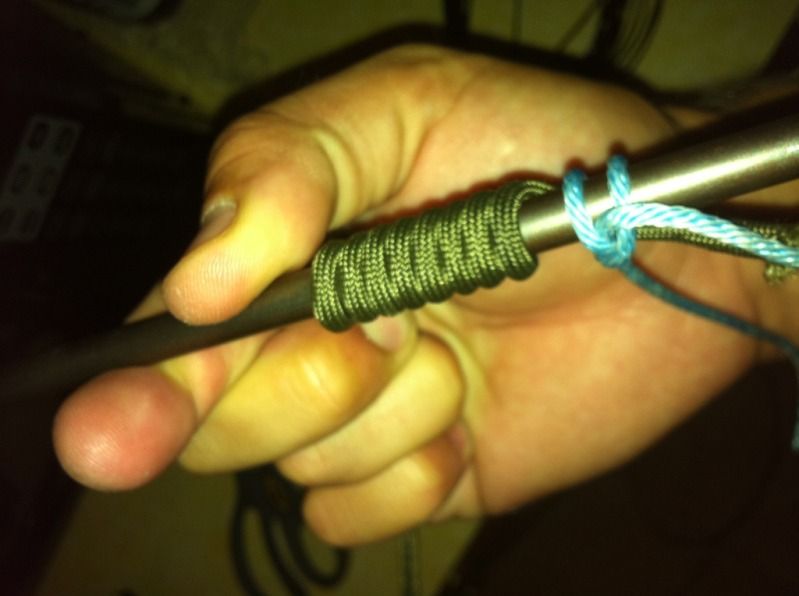 Once youve gotten all the line wrapped around youll want to tie the other end the same way as the first
After that, youll need a large TALL pot that you can completely submerge all the coil.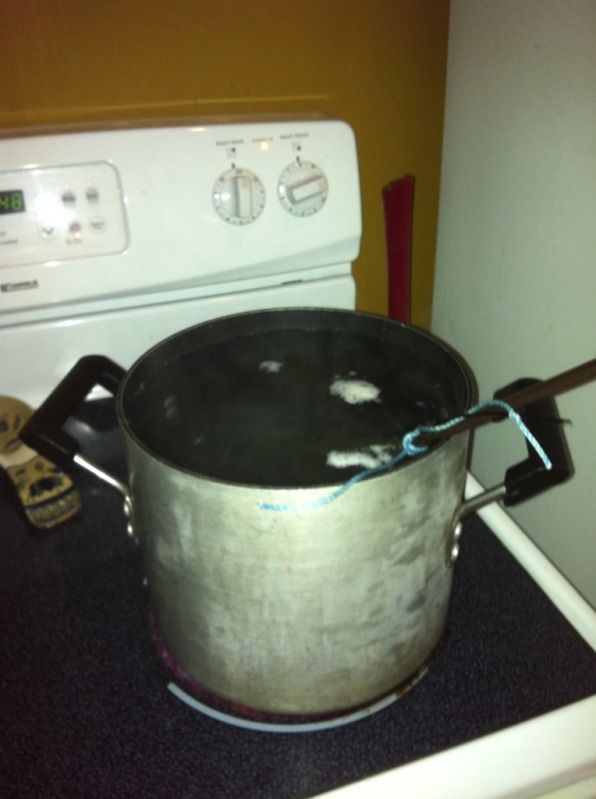 Let that bad boy boil for about 20 minuets and then hit it with cold water after you take it out.
Once you are done with that get the ends, make a larger loop and use the line tying string to make a bunch of overhand knots till you get it good and tight. Add a few drops of suer glue and put some heat shrink over it and itll look nice and clean. At your favorite clip or ring and VIOLA !!
I needed about three of these and after pricing them at diver direct i was looking at over 40 dollars. I spent about 4 doing this...and thats including the price of one beer.